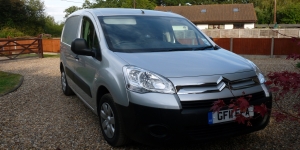 Smallfield Couriers in Smallfield
Weatherhill Common, Smallfield,
Smallfield, Surrey,
RH6 9JF.
07809412786,
About Us
Specialist service for urgent Deliveries of Important Documents, Packages, Antiques, Contracts and Valuable Items. Everything we do from collection to delivery is done by ourselves; we use no third parties nor transfer your goods to a third party courier company. That is why we specialise in transferring items of value such as antiques, documents, or other valuables. New vehicles with no sign writing, offering a discreet and personal service. No transfer to other vehicles or other drivers. I offer full U. K. Coverage. In addition to vehicle deliveries I can also Fly your packages to all major U. K. Airports(Subject to flights operated from Gatwick Airport) I would then continue transfer by Hire Car or Taxi. Again this would be safe and secure with the same person completing the delivery from start to finish( Goods moved or carried by Air are subject to the terms and conditions as laid down by the B. A.A. and specific carriers and our conditions of service). Establishment: A New Company with old standards. I have been delivering and collecting items for over Twenty years and know the importance of a personal and reliable service. You can be assured that my specialist service will ensure your items are delivered safely to a person or Company named by yourself with no third party involvement. That is why I will collect items of value including Antiques, contracts Computers, software etc and deliver to your requirements. Areas we cover: I will collect from any area within 15 miles of Gatwick and will be pleased to quote for delivery any where on the U. K. Mainland. Smallfield Couriers is fully insured including Goods in Transit Insurance for Fifteen Thousand pounds and public Liabilty Insurance Two Million Pounds. I will guarantee to deliver your items personally to named persons or companies at a time requested by yourselves(Subject to Traffic conditions and other circumstances out of our control) Please ask for details of our simple Terms and Conditions, which in no way will detract from our promise to deliver your items, safely and securely.
Our Opening Times / Hours
| Days | Time |
| --- | --- |
| Monday | 8am - 8pm |
| Tuesday | 8am - 8pm |
| Wednesday | 8am - 8pm |
| Thursday | 8am - 8pm |
| Friday | 8am - 8pm |
| Saturday | 8am - 8pm |
| Sunday | 8am - 8pm |