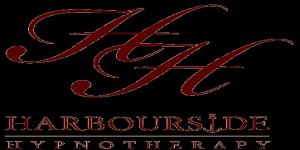 Smoking Hypnotherapy in Portishead
Adcroft House, 15 Roath Road,
Portishead, Somerset,
BS20 6AW.
01275750175,
About Us
Hypnotherapy – a powerful alternative Recognised by the British Medical Association, the American Medical Association and the National Institute of Clinical Excellence(NICE), hypnotherapy has proven to be a safe, effective alternative that can alleviate a wide range of problems in just a few hours of treatment. Hypnotherapy can help you to: Stop Smoking Overcome irrational fears and phobias Increase confidence and self-esteem Become more assertive and independent Reduce anxiety, tension and stress Reduce and conquer social anxiety and social phobia Stop panic attacks and acute anxiety Change or control habits(nail biting, addictions, drinking...) Reduce insomnia, sleep naturally and deeply Reduce the symptoms of IBS and other psychosomatic issues(psoriasis, etc.) Improve performance(e.g. Presentations) Increase creativity and personal self-expression Move forward and achieve your goals "Hypnosis is supported by more scientific research than any other complementary therapy". - The Which? Guide to Complementary Therapies, 2002 having trouble with sleeping, feeling stressed? Would you like to lose weight, or stop smoking? ...Then hypnotherapy can help! Establishment: Harbourside Hypnotherapy is based in Portishead and is the town I grew up in so has many fond memories and ties for me. Areas we cover: Portishead, Bristol, Portbury, Clevedon, Nailsea, Avonmouth, Weston-super-Mare, Pill, and all surrounding areas.
Our Opening Times / Hours
| Days | Time |
| --- | --- |
| Monday | 10am - 6pm |
| Tuesday | 10am - 6pm |
| Wednesday | 10am - 6pm |
| Thursday | 10am - 6pm |
| Friday | 10am - 6pm |
| Saturday | 9am - 12pm |
| Sunday | Closed |