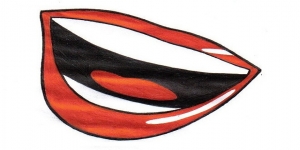 Corporate Team Building in Redbourn
Spectrum House, Dunstable Road,
Redbourn, Hertfordshire,
AL3 7PR.
44(0)8443351552,
About Us
The core of UnitedMind's work is empowering people to embrace positive change and communication. The vision of the company is to enrich people's lives through laughter and joyfulness by providing a holistic platform for anyone to benefit from regardless of background, age, ability or perspective. UnitedMind work in accordance with the current legislation outlined by the government in order to comply with requirements for working with the public sector as well as private organisations, vulnerable adults and young people. All of UnitedMind's policies and procedures are available on request, these include - UnitedMind Terms and Conditions - UnitedMind Equality and Diversity Policy - Safeguarding Children and Vulnerable Adults - Statement on the recruitment of ex-offenders - UnitedMind Health and Safety Policy - UnitedMind Environmental Policy - UnitedMind Complaints Policy - UnitedMind Compliments Policy Our continuity and strategy planning follows the guidelines set out by the British Standards. Furthermore, UnitedMind is registered with the Information Commisioner's Office(ICO) who outlines handling and safequarding of personal data, and data protection. UnitedMind Ltd. Is registered at Companies House registration number 6397996. UnitedMind specialise in long-lasting personal and professional growth through laughter, joyfulness, happiness and holistic health. Our laughter workshops and laughter training programmes combine laughter, breathing and business in a recipe for success, proving that Laughter Yoga, and Laughter Therapy is a valid and important part of any workplace training scheme as well as for individuals. Establishment: UnitedMind was founded in 2002 and since then has delivered a large number of training courses and workshops to individuals and organisations in both public and private sectors. Areas we cover: UnitedMind's training programmes run in the following locations - St Albans, Hertfordshire - Hemel Hempstead, Hertfordshire - London - Durham, Co. Durham - Online Our specialised training programmes and workshops are being facilitated across the country and throughout Europe. Please review our terms and conditions on UnitedMind's website.
Our Opening Times / Hours
| Days | Time |
| --- | --- |
| Monday | N/A |
| Tuesday | N/A |
| Wednesday | N/A |
| Thursday | N/A |
| Friday | N/A |
| Saturday | N/A |
| Sunday | N/A |