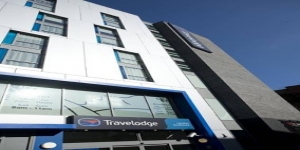 Conference And Events in London
206 Union St,
London, Greater London,
SE1 0LH.
448719846352,
About Us
We have over 500 hotels in the UK, Ireland and Spain - in all major cities and towns - wherever you need to stay, we're there and whatever the reason for staying there'll be a friendly face to welcome you no matter what time you arrive 24 / 7. En-suite bathrooms with shower(and baths in most) Cosy 10. 5 tog duvet4 plump 100% cotton and hollow fibre pillows Set of fresh white towels(bath and hand towel) TV with up to 17 channels Spacious desk Tea and coffee making facilities. Establishment: In spring 2013 we started to update our hotels with our new look, that we are sure will bring you extra comfort and even better value when staying at Travelodge. Areas we cover: London, United Kingdom.
Our Opening Times / Hours
| Days | Time |
| --- | --- |
| Monday | 12 AM - 12 AM |
| Tuesday | 12 AM - 12 AM |
| Wednesday | 12 AM - 12 AM |
| Thursday | 12 AM - 12 AM |
| Friday | 12 AM - 12 AM |
| Saturday | 12 AM - 12 AM |
| Sunday | 12 AM - 12 AM |