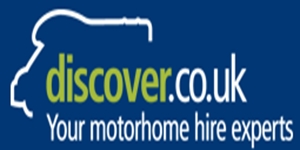 Motorhomes in Tiverton
Tiverton Hall, Huxley Lane, Tiverton, Tarporley, Cheshire. Cw6 9nf,
Tiverton, Cheshire,
CW6 9NF.
08000340000,

441829 700257
About Us
Discover are the experts in motorhome and campervan rental and we can provide them at the very best prices around. Motorhomes and Campervans can make for the perfect getaway, especially for those who enjoy the freedom of doing what they want, where they want. Our rental vehicles are also great for festivals and sporting events as they allow you to really absorb the atmosphere whilst sleeping in luxury. When you stop in motorhomes, the possibilities are endless. Discover are able to provide you with a wide range of services, from the providing of a high quality motorohome to a replacement should the rented vehicle break down. Establishment: Discover was established some time ago, and ever since then we have been providing campervans and motorhomes at great rental prices. Areas we cover: Our business covers the whole of the UK and we can provide to anyone who is interested. Get in touch with us today to rent the vehicle you require.
Our Opening Times / Hours
| Days | Time |
| --- | --- |
| Monday | 9-5 |
| Tuesday | 9-5 |
| Wednesday | 9-5 |
| Thursday | 9-5 |
| Friday | 9-5 |
| Saturday | Closed |
| Sunday | Closed |