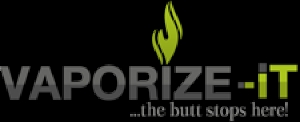 Cigarettes in Rudgwick
10 Jubilee Road,
Rudgwick, West Sussex,
RH12 3EU.
01483378560,
About Us
Vaporize-IT is a company owed by NSLSolutions Ltd, We are sellers of electronic cigarettes and accessories. We try to sell the most popular products that keep our customers very happy, we also try to keep updated with the latest products, whether its feedback from customers on what they prefer of directly from the wholesalers. Vaporize-IT is a small company but always puts its customers first. We have satified many customers with our friendly staff that are always here to help. Electronic Cigarettes, ECigs, ECigarette. Establishment: Established since 2000. Areas we cover: Rudgwick, Horsham West Sussex.
Our Opening Times / Hours
| Days | Time |
| --- | --- |
| Monday | N/A |
| Tuesday | N/A |
| Wednesday | N/A |
| Thursday | N/A |
| Friday | N/A |
| Saturday | N/A |
| Sunday | N/A |