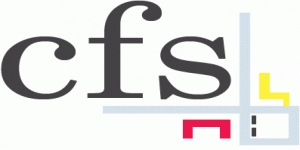 Choice Furniture Superstore in Leicester
Grosvenor Works, , Grosvenor Street ,
Leicester, Leicestershire,
LE1 3LR.
01162963800,
About Us
Choice Furniture Superstore are retailer of quality furniture based in Leicestershire, specialist of oak, pine, painted & french furniture. Visit our website today to find out more. Here at Choice Furniture Superstore we are passionate about providing our customers with the best quality furniture at a price that will leave you smiling. You We have more than 25 years experience in the furniture industry, both on the high street and online, with 2 large showrooms in the heart of the East Midlands. In this time the company has developed an extensive range of products from high end to mid-range furniture, so we can cater for all our customers' needs, making this the perfect one stop shop for you. will find the best Quality bedroom Furniture, Modern home office Furniture, Furniture for living room and Modern dining room furniture at the lowest prices in the UK. Visit now. Over 25 years of experience in Furniture Retail Two large showrooms based in Midlands, with a display spread spanning over 1000 products UK's best selection of quality home furniture on offer Reasonably priced products Committed towards our 'Customer is King' policy Free home delivery on all items Assembly service available Prepaid Returns for peace of mind 'No questions asked' refund policy Hassle-free returns Cash-on-delivery option available The UK's most secure payment gateway for online payments Fair trade practice(we do not charge our customers until the item is ready for delivery.) Oak Furniture, Pine Furniture, Painted Furniture, Bedroom furniture, dining room furniture, living room furniture, home office furniture, Furniture store, furniture retailer, furniture shop, Leicester furniture store, Leicester shops, buy furniture Leicester, oak furniture Leicester, pine furniture Leicester, painted furniture Leicester, beds, wardrobes, dining tables, sideboards, display cabinets, coffee table, console table. Establishment: Choice Furniture superstore was establish in the year 1998. Areas we cover: Grosvenor Works, Grosvenor Street, Leicester, LE13LR, United Kingdom. Pre-Paid-Returns-Cover at Choice Furniture Superstore Being able to return a piece of furniture you have purchased online is your right by law. There could be reasons why you want to return an item: Change of mind Not suitable Thought it fit but.....it doesn't! If you are returning an item because of any of the reasons mentioned above there is collection charge of £50. The reason we charge this collection fee is to cover for the cost involved for us to pay the couriers who we use, to come to your address & pick the item you want to return. We understand this is quite a price to pay for a return, a wrong decision you made unknowingly, this may also leave a bad online shopping experience and affect your confidence to purchase furniture online. Keeping this scenario in mind and our dedication towards offering a happy shopping experience for our customers, Choice Furniture Superstore has come up with a cover that offers extra peace of mind; this cover is called Pre-Paid-Returns-Cover. What is Pre-Paid-Returns-Cover & how does it work? After you have made selection of the furniture you wish to purchase, at cart page you will be provided an option called Pre-Paid-Returns with a check box for you to tick "Yes" if you wish to apply under this cover. Upon checking "Yes", your cart page will refresh and a small fee of £9.99 will be added to your cart total activating your Pre-Paid-Returns Option. Under this cover you will be able to return any item which you bought from us without having to pay the standard £50 collection charge. We believe this cover gives our customers a great piece of mind and confidence to buy. They do not have to pay a big price for a wrong decision they made unknowingly. Now comes the best part, if you have bought the Pre-Paid-Returns Cover and did not use on your first purchase, as the item you have bought is just perfect, you can use the same cover for your future purchase with us. The cover is valid only to use one time and for one invoice. Please Note: When returning an item under the Pre-Paid-Returns Cover you must ensure that the items are returned in the condition they were supplied to you. Items that are returned without or inadequately packed may be refused collection and a charge of £50 will be levied to cover the cost of failed collection. If you require further details please email us at hello@cfsonline.co.uk.
Services & Products we offer
Willis and Gambier
Rauch
Bentley Designs
Oak Furniture , Dining Table, Display Cabinets, Coffee Table, End Table, Nest Of Table, Hall Table, BookCase, TV Unit, Shoe Rack, Wine Rack, Sofa, Hall Bench, Home Office, Office Desk, Filling Cabinets, Office Chairs, Table Lights, Lamp Shades, Bi-Fold Doors, Door Accessories, Rugs, Clocks, Cushions, Bean Bags, Pouffes, Sculptures, Wall Arts, Magazine Racks, Kids Beds, Kids Wardrobe, Bunk Beds, Kitchen Storage Units, Bathroom Accessories,
Bathroom Cabinets
Pine Furniture
Dard Wood Furniture
Marble Furniture
Walnut Furniture
Oak Beds
White Beds
Leather Beds
Wardrobe
Dressing Table
Overbed Unit
Storage Cabinets
Our Opening Times / Hours
| Days | Time |
| --- | --- |
| Monday | 9:30 am to 6pm |
| Tuesday | 9:30 am to 6pm |
| Wednesday | 9:30 am to 6pm |
| Thursday | 9:30 am to 6pm |
| Friday | 9:30 am to 6pm |
| Saturday | 9:30 am to 6pm |
| Sunday | 11am to 4pm |