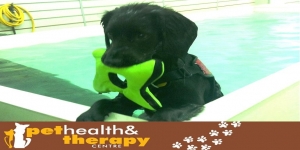 Dog Groomers in Welling
1 Bellegrove Parade, Welling,Kent, DA16 2RE,
Welling, Greater London,
DA16 2RE.
02032605058,
About Us
Pet health and Therapy are a Canine Hydrotherapy and Rehabilation Centre. Hydrotherapy Pool, Spa and Underwater Treadmill. Full dog grooming service, Nutrition advise. Alternative and Preventative health services. Hydrotherapy can help relive pain, reduce swelling and inflammation. Improve strenght and Flexibilty. Provide ear;ier return to normal function, prevent muscle wastage, decrease scar tissue formation, Improve cardiovascular fitness and help with weight loss. The hot spa is beneficial to elderly dogs with arthritis ans with muscle injuries, strains and sprains. All cases must be referred by a Veterinary Surgery for hydrotherapy. Cha and Narch Registered. Hydrotherapy, Underwater Treadmill, Spa Dog Grooming Physiotherapy. Acupuncture Galen Myotherapy. Establishment: The Pethealth and Therapy Centre opened in 2006, Francoise Deavin is a registered Vet Nurse, behaviourlist and Regeistered canine Hydrotherapist. Areas we cover: South East.
Our Opening Times / Hours
| Days | Time |
| --- | --- |
| Monday | closed |
| Tuesday | 9am - 5pm |
| Wednesday | 9am - 5pm |
| Thursday | 9am - 6pm |
| Friday | 9am - 5pm |
| Saturday | 9am - 5pm |
| Sunday | Closed |