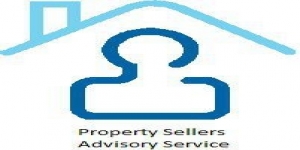 Estate Agents in Askern
36 Queens Road,
Askern, South Yorkshire,
DN6 0LX.
01302700022,
About Us
Struggling to sell your home? Need your home to sell quicker?? Going nowhere fast with your current Estate Agent?? The answer to your prayers could be just a phone call away...... Do you know of a property that has been on the market for months or even longer? Are the owners desperate to sell? Has there been a severe lack of viewings? Are the owners getting frustrated by the lack of activity and enthusiasm of thei.e.tate agent? If the answer to any of these questions is yes, we can help! We provide advice on how to stage a property, the best ways to market a property and on finding the best estate agent in Doncaster and the surrounding area. We are much more than just a house doctor service and unlike a lot of those type of outfits, we do not charge silly prices. If a property needs some attention to make it more saleable, we'll recommend trusted local tradesmen to provide our customers with a quotation or if the budget is limited advise on D. I.Y tips and prioritise jobs in the home to be done to achieve the biggest impact! For more information or to make a no-obligation appointment, telephone Adrian on 01302 700022 or 07835 232479. Home Staging, Kerb Appeal, find an Estate Agent. Establishment: March 2012. Areas we cover: Doncaster and the surrounding areas of Yorkshire, Lincolnshire and Nottinghamshire.
Our Opening Times / Hours
| Days | Time |
| --- | --- |
| Monday | 8am - 6pm |
| Tuesday | 8am - 6pm |
| Wednesday | 8am - 6pm |
| Thursday | 8am - 6pm |
| Friday | 8am - 6pm |
| Saturday | 9am - 1pm |
| Sunday | Closed |