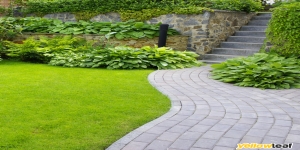 Gardeners in Loughborough
33 Whatton Road, Kegworth,
Loughborough, Leicestershire,
DE74 2EZ.
07817711829,
About Us
Floral Images is a professional and reliable company established in 2003 from a long term dream and aspiration of working in the garden sector. The companyís owner Gail Limming has extensive experience in the gardening industry having worked for many years as a grounds person at Loughborough University. Floral Images provides landscape gardening to the Loughborough area with a range of gardening maintenance services. All of which are at affordable prices with a high quality result. We offer a range of garden services, from hard and soft landscaping, patios and paving, spraying, pruning to hedge trimming and lawn care. For a full list of our services they can be found on our website. Establishment: Established in 2003 Floral Images offers a complete range of garden landscaping services in Loughborough. This range is offered at affordable prices with a quality finish and a feminine touch. The owner of the company has extensive experience and knowledge in the gardening industry and has heavily invested time and devotion to making this company both professional and reliable. Areas we cover: We cover all of Loughborough. Floral Images is an experienced company established in 2003 offering a range of services for landscape gardening in Loughborough. It is reliable and professional with a friendly and trustworthy proprietor. The company ensures that work is carried out to a high standard offering you a quality service at an affordable price.
Our Opening Times / Hours
| Days | Time |
| --- | --- |
| Monday | 09-05 |
| Tuesday | 09-05 |
| Wednesday | 09-05 |
| Thursday | 09-05 |
| Friday | 09-05 |
| Saturday | 09-05 |
| Sunday | 09-05 |