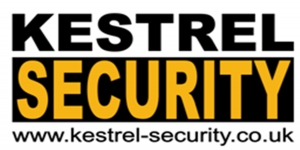 Event Security Services in Bridlington
37 Milner Road,
Bridlington, East Riding of Yorkshire,
YO16 7LW.
01262424989,
About Us
At Kestrel Security Ltd, Bridlington, we pride ourselves on our integrity, reliability and dedication. We are committed to delivering service excellence, a philosophy that runs through our organisation from our Company Directors to all of our officers on the ground. Our Mission is to protect life and property in the bridlington area for a customer base that encompasses many varied business activities. Our innovative approach to client care is designed to ensure maximum flexibility for the services that we offer, enabling all at Kestrel Security Ltd to work closely in partnership with our valued clients to exceed thei.e.pectations. Quality is of great importance to us at Kestrel and is delivered through a team of highly trained and committed personnel who are fully licensed under strict SIA regulations. Our staff will work as part of your team to ensure a secure and friendly environment. Recruitment, selection and vetting policies are of the highest standard, to ensure the safety of your staff, property and premises as well as high standards of behaviour and performance. Door security supervisors access control estate security event security home security keyholding service mobile security patrols office security retail security security companies. Establishment: Kestrel Security ltd is Bridlington number provider of manne.g.ard security services. Areas we cover: Bridlington and the East Riding of Yorkshire.
Our Opening Times / Hours
| Days | Time |
| --- | --- |
| Monday | 0am - 0pm |
| Tuesday | 0am - 0pm |
| Wednesday | 0am - 0pm |
| Thursday | 0am - 0pm |
| Friday | 0am - 0pm |
| Saturday | 0am - 0pm |
| Sunday | 0am - 0pm |