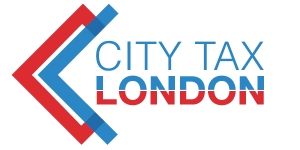 Citytax London in City of London
The Gherkin, 38th Floor, 30 St Mary Axe,
City of London, Greater London,
EC3A 8EP.
02036271057,
About Us
CityTax London is an established financial services firm based in central London. Our focus is TAX-CENTRIC, assisting a variety of clients in all areas of taxation and accounting. Our team of Chartered Tax Advisers offers tailored tax solutions to clients ranging from self employed individuals to high-income earners with multiple income streams. CityTax London prides itself on being efficient, yet cost effective, offering reliable advice to help you avoid large tax bills. CityTax London provides services in the following areas; income tax planning, property tax, tax returns, business accounts and annual accounts. We have also gained a reputation for being experts in Landlord Tax within the London area. Whatever your needs, CityTax London will provide expert advice at competitive rates.
Services & Products we offer
Tax Returns
Property Tax
Landlord Tax
Business Accounts
Income Tax Planning
Annual Accounts
Our Opening Times / Hours
| Days | Time |
| --- | --- |
| Monday | N/A |
| Tuesday | N/A |
| Wednesday | N/A |
| Thursday | N/A |
| Friday | N/A |
| Saturday | N/A |
| Sunday | N/A |