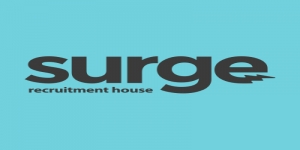 Business Recruitment in Birmingham
St Pauls Place,
Birmingham, West Midlands,
B3 1FQ.
01216473730,
About Us
At Surge Recruitment House we pride ourselves on only partnering with the strongest client and applicant base operating in and around the Midland property market. It is our sole aim to accelerate property careers and boost property businesses by growing and nurturing a specialist elite property network of the very best operators out in the industry today. By combining our extensive experience in the booming London property market and our expert knowledge of the Midlands area, we are able to tailor a service, which always goes above and beyond our client and applicant expectations. At our initial face-to-face consultations, we gather all of the information we need to be accurate in our recommendations and promise to be entirely transparent in the way we work. Surge Recruitment House can offer a truly Central London service, at a Midland rate. Our Services Permanent contingency property recruitment Specialist headhunting Retained search Creating job descriptions and salary packages CV writing service for our applicants Whilst the above represent our core services we are adaptable enough to cater for more bespoke requirements. If you would like to book an initial face-to-face consultation to discuss further, please click the button below. Or alternatively for a conversation in confidence, do call +44 (0) 121 647 3730.
Services & Products we offer
Permanent contingency property recruitment
Specialist headhunting
Retained search
Creating job descriptions and salary packages
CV writing service for our applicants
Our Opening Times / Hours
| Days | Time |
| --- | --- |
| Monday | N/A |
| Tuesday | N/A |
| Wednesday | N/A |
| Thursday | N/A |
| Friday | N/A |
| Saturday | N/A |
| Sunday | N/A |