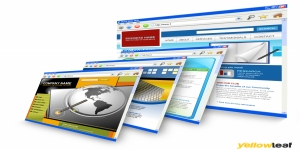 Cheap Web Design in St Jamess
2nd Floor 145-157, St John Street,
St Jamess, Greater London,
EC1V 4PY.
01268923477,
About Us
Stress Free Media is a leading Essex Web designer company that can work with a business in order to produce the very best and highest quality website possible. This particular website can improve upon the number of visitors and potential clients or learn about the business. Stress Free Media is sure that a unique and appealing web designcan help to engage and retain news customers. Contact us and discover what solutions and services we have for you and your business.
Services & Products we offer
Web Design Basildon
Stress Free Media Website Design
Essex Web Designers
Web Design Company Essex
Web Designers in Essex
Web Design Basildon
Web Design Brentwood
Web Design Colchester
Website Designer
Web Design Harlow
Our Opening Times / Hours
| Days | Time |
| --- | --- |
| Monday | 8:30-17:30 |
| Tuesday | 8:30-17:30 |
| Wednesday | 8:30-17:30 |
| Thursday | 8:30-17:30 |
| Friday | 8:30-17:30 |
| Saturday | N/A |
| Sunday | N/A |