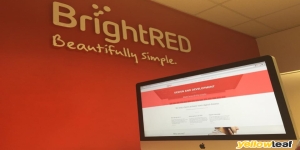 BrightRED Digital in Preston
Unit 7, Lockside Office Park, Lockside Road,
Preston, Lancashire,
PR2 2YS.
01772978927,
About Us
Here at BrightRED, we'll help you and your business to make an impact through creative, beautiful and intuitive design, development and digital. We won't confuse you with complicated, industry jargon or ruin your day with an unexpected bill. We're more of the listening type. We ensure that we understand exactly what it is that you need so that we can help you to stand out for the right reasons. Making the simple complicated is commonplace; making the complicated simple, awesomely simple, that's creativity. That's our passion. With so many options out there when it comes to digital, design and development; we'll help you to decide which route to take and what is best for both you and your business. We also have a money back guarantee so if you're not 100% satisfied with the work that we've carried out for you and we can't amend and make right to the standards that you require, we'll refund you. If you have any questions about the services that we offer, feel free to get in touch, either via email or phone.
Services & Products we offer
Web Design
Web Development
Digital Marketing
SEO
Content writing
Copy writing
Our Opening Times / Hours
| Days | Time |
| --- | --- |
| Monday | 8:30 - 4:30 |
| Tuesday | 8:30 - 4:30 |
| Wednesday | 8:30 - 4:30 |
| Thursday | 8:30 - 4:30 |
| Friday | 8:30 - 4:30 |
| Saturday | Closed |
| Sunday | Closed |