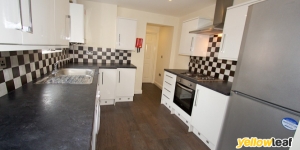 Rental Houses in Loughborough
The Loft, Chestnut Street,
Loughborough, Leicestershire,
LE11 3BE.
07734658498,
About Us
Incorporated in 2002, TopLets in Loughborough specialises in offering university student houses that are completely refurbished to the highest of standards and really do come fully loaded with all the mod coms features. All of the properties we manage are completely gutted, renovated to the very highest standard and are considered as the best student homes to be found in Loughborough. They are all close to the Loughborough University and within easy walking distance of Loughborough town centre. At TopLets, we want to make sure you find the best student accommodation in Loughborough. Our mission is simple: High quality student living at a fantastic price! Our monthly rent covers everything from electricity, gas, water ….and more. Finding the right type of student accommodation can be just as important as choosing the right academic course. Get help from us today, visit http://www.top-lets.co.uk.
Services & Products we offer
Student houses
Student accommodation
Our Opening Times / Hours
| Days | Time |
| --- | --- |
| Monday | 9 am- 8 pm |
| Tuesday | 9 am- 8 pm |
| Wednesday | 9 am- 8 pm |
| Thursday | 9 am- 8 pm |
| Friday | 9 am- 8 pm |
| Saturday | 9 am- 8 pm |
| Sunday | 9 am- 8 pm |