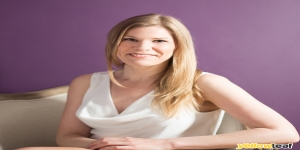 Emotional Freedom Technique in Portishead
Harbourside Clinic, Kestrel Court, Harbour Road,
Portishead, Somerset,
BS20 7AN.
07833154724,
About Us
Do you want to learn how to deal with STRESS in a safe, fun and positive environment? We can work together to provide you with all the tools you need to manage it sooooo much better! Having immersed myself in this work for over a decade I have now cherry picked what I consider the best, most effective and powerful therapies and tailor them to your needs. Solution Focused Brief Therapy(SFBT) a psychotherapy method, which as the name suggests focuses on solutions rather than analysing problems from the past, getting you to think of how you would like life to be and what small steps can be taken to achieve this preferred future. Emotional Freedom Technique(EFT aka Tapping) is an easy self-help technique which combines psychotherapy with tapping on acupressure points to relieve stress instantly(similar to acupuncture without the needles!) Hypnotherapy is a very relaxing and gentle therapy which engages your imagination and alpha brain waves for subconscious change. Don't worry, nobody can make you do anything you don't want…it's not like the films suggest! Matrix Reimprinting is about resolving trauma from past events, excellent for big traumas such as sexual abuse, grief and PTSD. A combination of all these therapies is incredibly powerful for lasting change. It's all about giving you the strategies to cope in this increasingly stressful world….dare I say even flourish in it!! About Me I am a down to earth no nonsense women with a sense of humour and I strongly believe this work can be fun! I have been in this field for over a decade and have built great relationships with clients, local GPs and healthcare providers in Portishead and Bristol. I work face to face or on Skype so no distance is too great! Qualifications Diploma in Hypnotherapy & Psychotherapy Matrix Reimprinting using EFT Practitioner NLP Practitioner Sociology BSc Post-Graduate Specialised Training: Hypnobirthing, Working with Children, Weightloss, Fertility & Stop Smoking. Free Initial Consultation I offer a free initial consultation as I believe it is so important to find the right therapist for you, we need to be able to work together as a winning team!.
Services & Products we offer
Hypnotherapy
Eft
Emotional freedom technique
Psychotherapy
Our Opening Times / Hours
| Days | Time |
| --- | --- |
| Monday | N/A |
| Tuesday | N/A |
| Wednesday | N/A |
| Thursday | N/A |
| Friday | N/A |
| Saturday | N/A |
| Sunday | N/A |