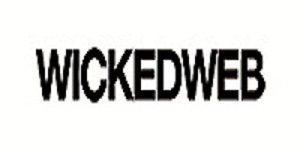 Business Web Design in City of London
Second Floor, 9 Holyrood Street,
City of London, Greater London,
SE1 2EL.
02071834999,
About Us
Wickedweb is an award winning full service digital agency with over 10 years in the industry, consistently delivering innovative and cutting edge digital work to promote brand engagement. Wickedweb's services include web and app development, creative design and digital marketing. From Search Engine Optimisation to User Experience Design, Wickedweb's comprehensive services integrate the key areas of digital marketing.
Services & Products we offer
Website development
Web design
Creative design
Digital Marketing
User Experience
Our Opening Times / Hours
| Days | Time |
| --- | --- |
| Monday | 12:00am - 12:00am |
| Tuesday | 12:00am - 12:00am |
| Wednesday | 12:00am - 12:00am |
| Thursday | 12:00am - 12:00am |
| Friday | 12:00am - 12:00am |
| Saturday | 12:00am - 12:00am |
| Sunday | 12:00am - 12:00am |