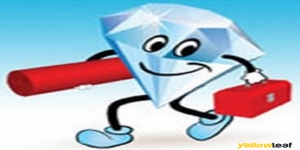 Cheap Laminate Flooring in Cardonald
443 Hillington Road, Hillington, Glasgow,
Cardonald, Glasgow,
G52 4BL.
01418829109,
About Us
Jem Carpets is a family run business with over twenty years' experience in the carpet industry. Our head office is in Larkhall, a short distance from Glasgow, and we have several outlets in the Glasgow area. In 2002 we widened our business to include the Jem Carpets Bed & Wood flooring centre which is also in Larkhall. As a company we are dedicated to providing an excellent service which our customers can rely on, along with the widest possible choice of quality beds and quality floor coverings available. Our massive selection of cushion floor vinyl and our collection of Laminate flooring is probably the largest in Scotland. Amongst our many services, we provide free estimates for private and contract work.
Services & Products we offer
Satisfaction Carpets
Trident Carpets
Nobelsque Carpets
Ferndown Carpets
Devotion Carpets
Luxor Carpets
Cabaret Carpets
Vinyl
Solid Wood Flooring
Semi Solid Wood Flooring
Engineered Wood Flooring
Laminate Flooring
Carpet Tiles
Single Beds
Double Beds
King Size Beds
Queen Size Beds
Bedroom Frniture.
Our Opening Times / Hours
| Days | Time |
| --- | --- |
| Monday | 9 - 5 |
| Tuesday | 9 - 5 |
| Wednesday | 9 - 5 |
| Thursday | 9 - 5 |
| Friday | 9 - 5 |
| Saturday | 9 - 5 |
| Sunday | 10 - 5 |