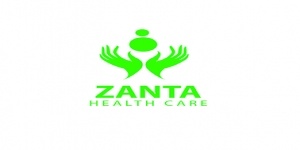 Healthcare Company in Dudley
Unit 4 Savoy Centre, 1,2,3 Northfield Rd,
Dudley, West Midlands,
DY2 9ER.
01384913223,
About Us
Zanta Health Care is an agency which provides registered and professional health care workers in public and private medical and domestic environments. We offer our services on a short and long term basis depending on your requirements. We are not in the industry to rush our clients. We like to take our time to have a chat with our patients and create a rapport. This is important as we value our clients and want to make them feel like people and not numbers With experience within many environments our staff are trained to continuously improve our service based on shortfalls of other health care providers. Zanta Health Care(ZHC) offers a service of care, time and medical knowledge. Our services aim to mantain and promote first class quality care standards. We aim to please. Zanta Health Care services are designed to empower and enable the client to retain control and choice over their lives. Zanta Health Care is registered and regulated by the Quality Care Commission(CQC). Zanta Health Care services are designed and tailored to suit the individual's care needs. ZHC services range from nursing care to running errands. Zanta Health Care is here to addresss your needs 24 hours a day and 365 days a year. We are here to serve. Our services include the following: Provision of nurses and healthcare assistances in the community for home care services. We supply staff in private homes and in care homes. Provision of nurses and Healthcare assistance in NHS. Provision of Healthcare assistance in private healthcare settings such as private hospitals. Provision of Domicillary services. Provision of nurses and Healthcare assistance in Hospices and pallative care. We offer a variety of contracts: Permanent Placements Temporary Placements Adhoc Placements Placements tailored to suit our clients needs. Establishment: We have been established since 2012. Areas we cover: UK.
Our Opening Times / Hours
| Days | Time |
| --- | --- |
| Monday | 24 hours |
| Tuesday | 24 hours |
| Wednesday | 24 hours |
| Thursday | 24 hours |
| Friday | 24 hours |
| Saturday | 24 hours |
| Sunday | 24 hours |