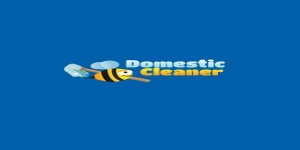 Cleaning Services Company in Southwark
37 Salter Road,
Southwark, Greater London,
SE16 5PR.
02033977696,
About Us
If you have decided to employ a domestic cleaner to clean your house, the next step would be to look for a reliable cleaner. This is the part where you have to be resourceful and cautious at the same time because in looking for a professional cleaner, you may get yourself in trouble. This is where we at Domestic Cleaner Ltd come in, call us on 02033977696 or visit our website at www.domesticcleaner. net for more information on the services we provide.
Services & Products we offer
Cleaning SE16
Cleaners london
House cleaning se16
Domestic cleaners london
Commercial cleaners se16
Rug cleaners london
Cleaning services se16
Window cleaners
Household cleaning services
Cleaning & maintenance
Our Opening Times / Hours
| Days | Time |
| --- | --- |
| Monday | 07:00 - 23:00 |
| Tuesday | 07:00 - 23:00 |
| Wednesday | 07:00 - 23:00 |
| Thursday | 07:00 - 23:00 |
| Friday | 07:00 - 23:00 |
| Saturday | 07:00 - 23:00 |
| Sunday | 07:00 - 23:00 |