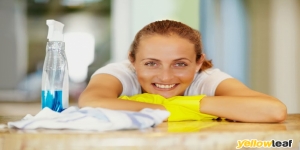 Domestic Cleaning Services in Golders Green
44 Wentworth Rd,
Golders Green, Greater London,
NW11 0RL.
02035407137,
About Us
We provide thorough and affordable Golders Green home cleaning. Whether you are a busy professional or a hard working parent, we understand that it can be difficult provide a sufficient clean to your home. You may not have the time or energy to really provide the best service. That is where our company comes into play. We have been providing accommodating home cleaning services for years, so you can expect only the best service. Contact our company today to learn more about our services and our prices, and get started with us immediately!.
Services & Products we offer
Cleaning house
Domestic cleaning services
House cleaning company
Home cleaners
Cleaning & maintenance
Furniture cleaners
Sofa cleaning
Spring cleaning
Our Opening Times / Hours
| Days | Time |
| --- | --- |
| Monday | 08.00-22.00 |
| Tuesday | 08.00-22.00 |
| Wednesday | 08.00-22.00 |
| Thursday | 08.00-22.00 |
| Friday | 08.00-22.00 |
| Saturday | 08.00-22.00 |
| Sunday | 08.00-22.00 |